Mini Notebook December Challenge
Mini Notebook December Challenge

HURRAY! We have new Cafe Analog Mini Notebooks especially for the December Challenge on Instagram. After the huge succes of the last Mini Challenge on Instagram (#30dayswithminitn), we promised our followers there would be another one in december ! So here we are, ready to go! The notebook is a little big wider and bigger than last time, to make working in it a bit easier when you get towards the end!
Will you hang yours in the Christmastree this year? We sure are, and we picked the RED one, but you can make your own choice!!
The Mini Covers are SOLD OUT sorry, but feel free to make your own, or even use another size!
We are superproud of these pretty handmade products! The maker is 'our' Monica (IG @moon.4.life). She has been a Cafe member from the beginning and makes beautiful things. Like these perfect mini artworks!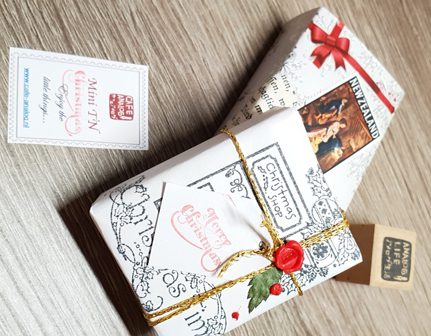 Here are this year's prompts!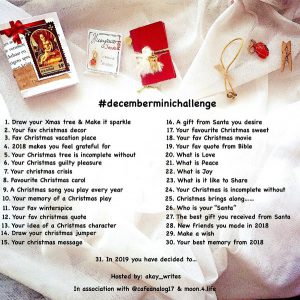 PS:
We are co-hosting this Challenge with Akanksha aka Akay. She is writing about these Mini-challenges here : Mini Challenge
You can see lots of examples here too !  We will bring out the list of prompts for december around half november. Also there will be some very cool give-aways coming up so stay tuned!
Buy the notebooks in our shop!