JOURNALING STEP BY STEP
A lot of times people ask me how to build up a page
the way I do it.
Well… here is a simple step-by-step , I hope it helps you !
STEP 1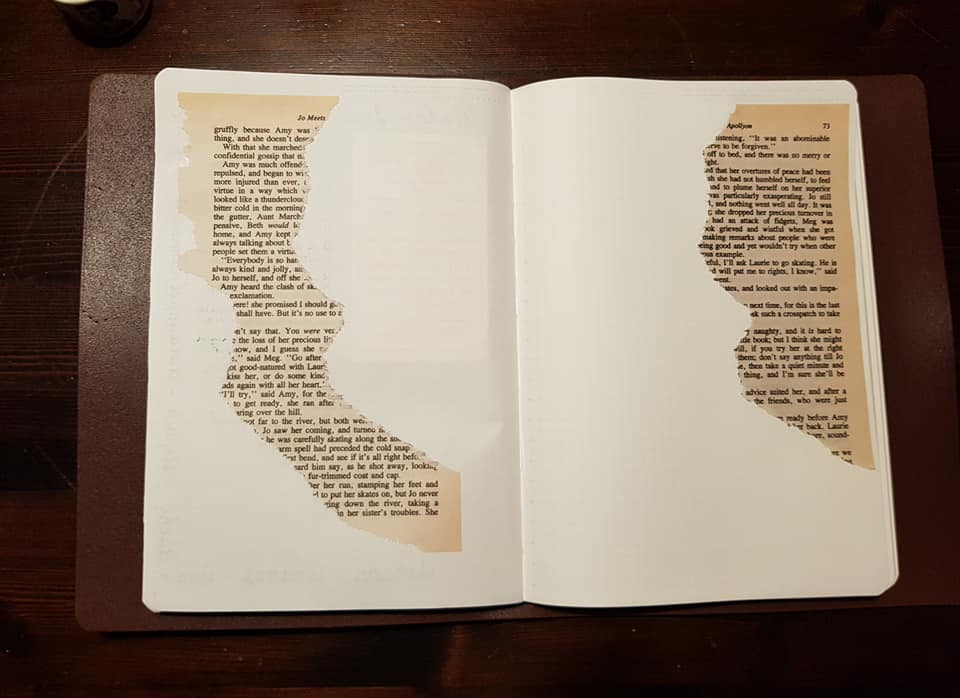 Tear a bookpage in half
and glue left and right on the pages (called mirroring)

STEP 2
 Stick some transparent washitape, overlap
(mirror them, it gives your page balance)
STEP 3
Use some washi with opposite colors
STEP 4
Cut out a circle for journaling

see where it fits nicely
STEP 5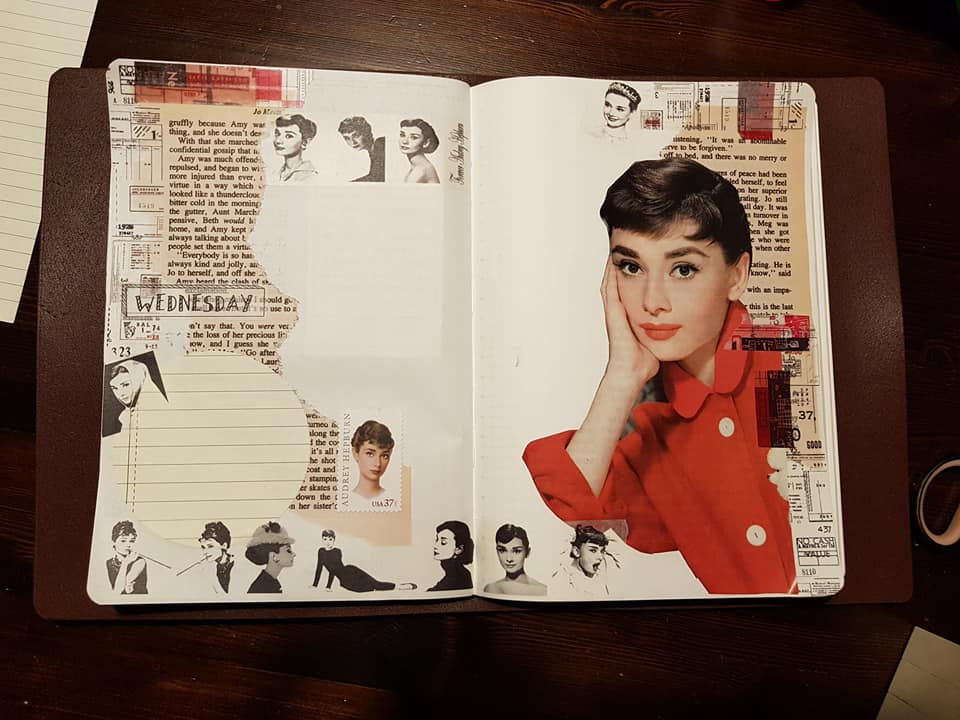 Use washi with your theme
STEP 6
Stamp letters, distress with a stencil
and overlap the layers, it pulls it all together
STEP 7
Think outside the pagelines,
cut pictures or postage stamps in 2 and
let them 'disappear from the page'
STEP 8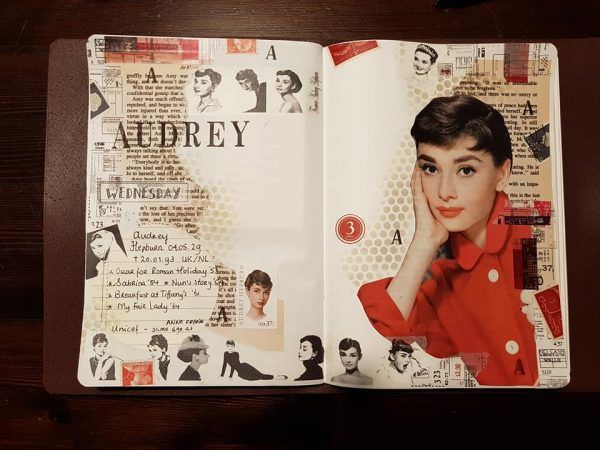 Journal about your day or your topic,
find a quote or some info about it, done!
 et VOILA!

Please show us your page as a REACTION on this BLOG !